ThemeREX Services Shortcode
ThemeREX Services is a custom shortcode for Visual Composer that lets you display a services block on your website.

You can find it under the ThemeREX tab when you add a new visual composer element.
Although the shortcode can pull data from both posts and pages, preferably it should be used with the Services custom post type.
In order to add a new service, click Services -> Add New in your WordPress dashboard.
If you want a service post to display correctly, besides the title and description, fill out the service Excerpt field, as well as add a post icon and a featured image.
If for some reason you don't see the Excerpt field, enable it in the Screen Options panel at the top right corner of your screen.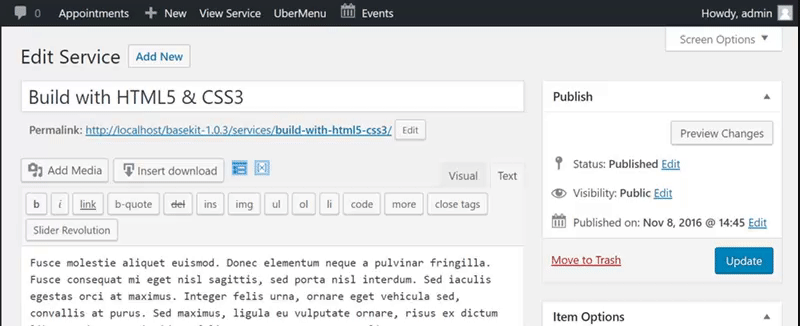 For more details on the shortcode features and options, view the demonstration video below: